Lime Factory has a database of as many as 18,000 channels (locations) where we can sample. Channels with whom we maintain a good relationship and who enthusiastically embrace our campaigns. One such channel involves the hairdresser. A channel of interest to many brands.
Number of hairdressers increases; especially more specialty hairdressers
Over the past five years, the number of hairdressers in the Netherlands has increased by as much as 17%. This is mainly because there is more demand for specialized hairdressers such as water wave salons, hair work specialists and hairdressers who focus on target groups such as children's or afro haircuts and barbers. The latter group in particular has been very much on the rise for years. It must be said, however, that many hairdressers are self-employed. The Netherlands currently has some 20,600 hair salons, 35% of which are located in North and South Holland.

Belgium shows similar trend
In Belgium, too, the number of self-employed hairdressers is increasing and there is also specialization. In addition to barbers, there are many hairdressers in Belgium who specialize as colorists.
Which consumer do you reach at the barbershop?
Everyone comes to the hairdresser. Some 50 million hairdresser appointments are made each year in the Netherlands. On average, the Dutch go to the hairdresser about 7 to 8 times a year. It must be said, however, that women generally go to the hairdresser slightly more often than men. Some women do every 2 to 3 weeks. However, inflation does have an impact. Consumers are postponing their haircutting visits. In men, procrastination takes longer than in women.
For which brands is sampling at the hairdresser interesting?
Obviously, sampling at the hair salon is a logical channel for grooming products, but for other (less obvious) brands, the hair salon is also an excellent location to reach your target audience, such as:
The hair salon is an ideal sampling channel for brands that want to associate themselves with enjoyment, personal care and/or time for yourself.
The strong specialization within the hairdressing industry makes sampling at the hairdresser's very interesting for brands that want to reach specific target groups. Consider brands that specifically target men (sampling at the barber shop) or brands that target consumers from Caribbean or Surinamese backgrounds.
Example of activation campaign at the hair salon
At the hairdresser's, you know your sample will get attention because there is plenty of time and space for the hairdresser to tell you something about your sample. We can ensure that the hairdresser is properly briefed so that he or she conveys the correct information. In addition, you can ensure long-term awareness of your product with, for example, a counter stand (which can sometimes be placed on the hairdressing table).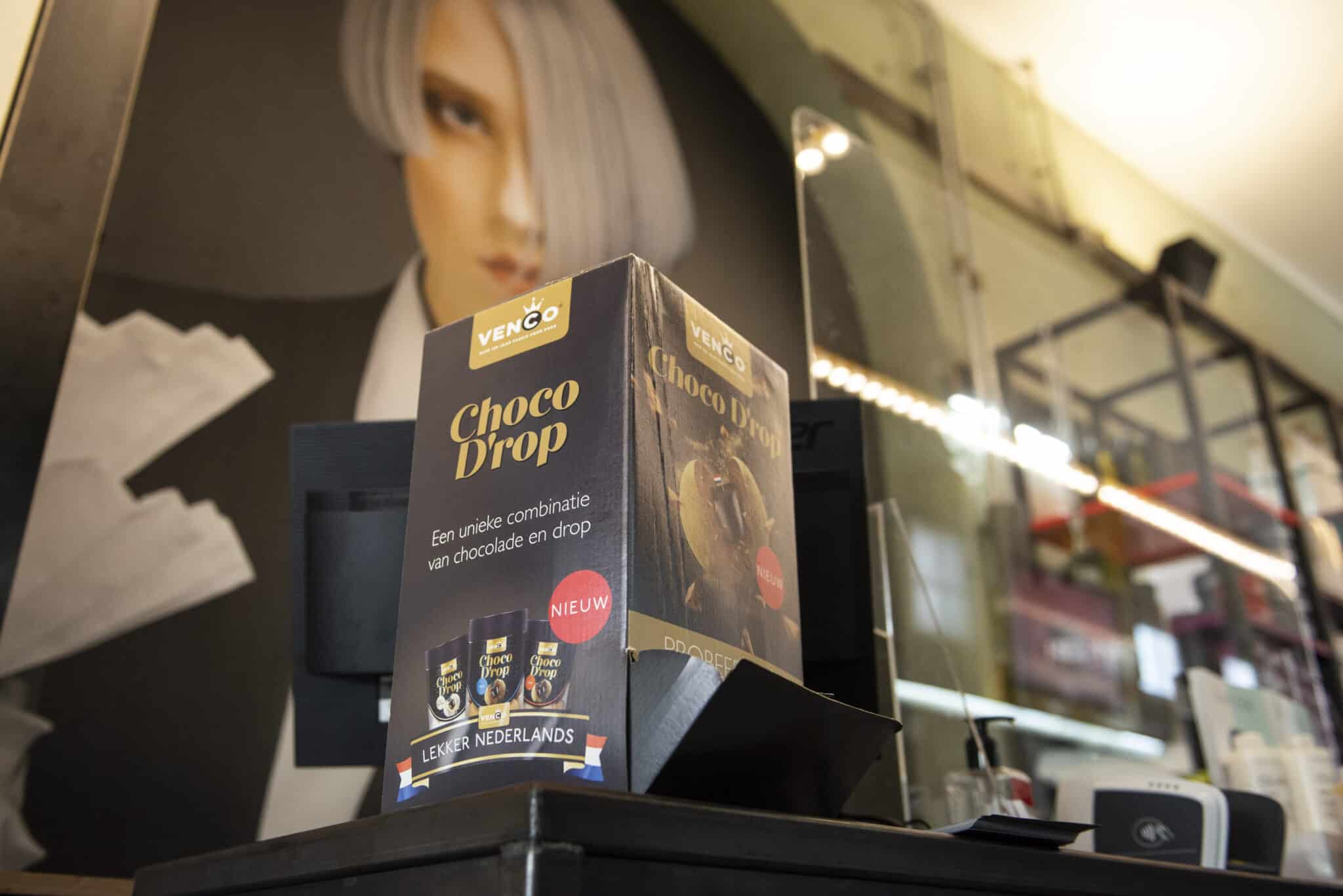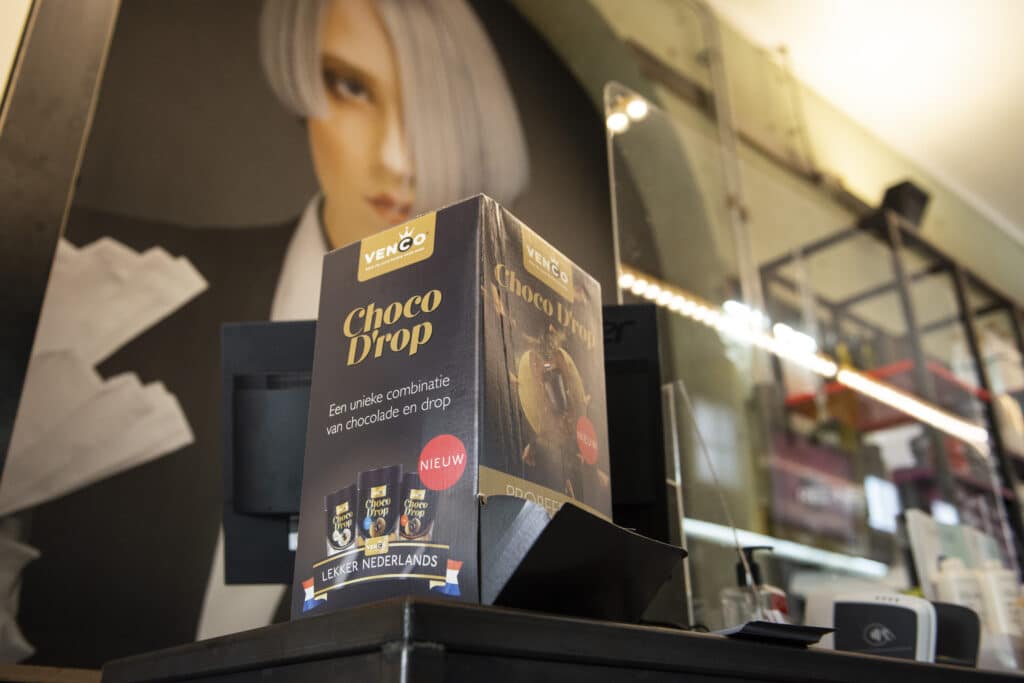 A great example of a successful sampling campaign at the hairdresser's is our case for Venco Choco D'rop. For Venco, we looked for channels that had a strong relationship with a "moment of enjoyment" or moment for yourself. You can view this case through this link.
Benchmarking consumer insights at hairdressers
Thanks to our years of experience and continuous research, we have a large database of benchmark data. Curious about these insights and what to expect in terms of results across channels? Then contact Govert Noordman and he will be happy to tell you more about it.
Want to know more?
Want to learn more about sampling at the hair salon or sampling at other retail locations? If so, please contact Govert Noordman. He would be happy to tell you more about it.

Note and sources: the most recent inflation figures were not yet available for this analysis. Recent data on the number of Belgian hairdressing visits were not available. Sources KVK Data Tuesday and ANKO